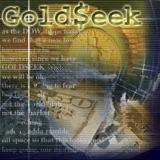 Gold and silver rose as the FOMC did not say anything new on the economy or interest rate cycle. Low inflation could derail the Federal Reserve interest rate cycle. Physical gold and silver demand will be on the higher side in Asia as well as Europe if prices rise today. I also expect short positions to get converted into long positions if gold and silver rise. There are all of the ingredients for a new gold rally: (a) Extreme geopolitical risk never before seen in decades (b) Global growth hitting peak growth with very high chance of a reversal (c) The US dollar moving towards its last phase of its death (d) Last but not the least, new technologies are using gold and will use gold. Till now gold's rise was attributed to safe haven status and traditions in Asia. The double whammy for gold bulls is industrial demand.
Higher global interest rate cycle will only slow down the pace of rise of gold and silver and not the rise
This post was published at GoldSeek on 12 October 2017.