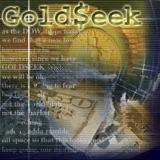 Many gold bugs make an implicit assumption. Gold is good, therefore it will go up. This is tempting but wrong (ignoring that gold does not go anywhere, it's the dollar that goes down). One error is in thinking that now you have discovered a truth, everyone else will see it quickly. And there is a subtler error. The error is to think good things must go up. Sometimes they do, but why?
First, we think it's a cop-out to say, 'well it's all subjective.' If it were all subjective, then there would be no way to say that gold is good, and no way to say that it 'should' go up. It would be sufficient to say, 'gold is $1,276.' Indeed that is all that one could say, if everything were subjective.
Why is gold trading at that price? Subjective preference, nothing more. Will it trade at $12,760? Maybe. If subjective preference changes. One might as well say 'if God wills it.'
But it is not all subjective. There is something objectively wrong with the dollar and all of its derivatives such as euro, pound, yuan, etc. They are all slowly failing. Gold is the alternative to holding the dollar.
It is important to keep in mind that most people do not like to buy on speculation. This may be particularly difficult to understand if you are someone who bought gold as a bet on its price. Most people buy, not because they expect a discontinuous change, but simply because they have goals to achieve.
This post was published at GoldSeek on Monday, 9 October 2017.