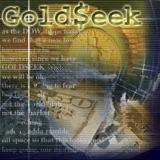 07 October 2017 — Saturday
YESTERDAY in GOLD, SILVER, PLATINUM and PALLADIUM
The gold price traded mostly sideways in Far East trading on their Friday, but developed a slight positive bias around the time that London opened. That lasted until shortly before the noon silver fix over there — and the price began to slide a bit. There was only a tiny price jiggle at the release of the jobs report at 8:30 a.m. in New York, but the price was pressured lower until the low tick of the day…and new intraday low for this move down…was set at the afternoon gold fix in London. It rallied sharply from there, before getting capped at the London close — and from that point chopped quietly, but unevenly higher for the rest of the Friday session.
The CME Group reported the low and high ticks at $1,262.80 and $1,279.20 in the December contract.
Gold finished the Friday session on its high tick of the day at $1,276.10 spot — and up $8.30 from Thursday's close. Not surprisingly, net volume was over the moon at something around 352,000 contracts.
This post was published at GoldSeek on Sunday, 8 October 2017.