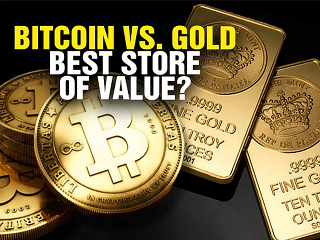 Many precious metals investors are starting to question whether gold and silver are still the best store of wealth in the future. The reason Alternative Media community is starting to have doubts about their gold and silver investments is due to the rapidly rising value of the cryptocurrency market. Also, a number of precious metals analysts have jumped ship and are now only supporting the cryptocurrencies as the next best thing since sliced bread.
While some precious metals analysts now believe that Bitcoin and cryptocurrencies are the better assets to own in the future rather than gold and silver, I do not belong to that group or mindset. I differ from these analysts based upon my energy analysis. Unfortunately, these analysts that promote cryptocurrencies as the 'New' digital assets of the future, are ignorant about the Falling EROI – Energy Returned On Investment, or are clueless to the dire energy predicament the world is facing.
I've received many emails from followers who wanted to know my opinion on the matter of 'Precious Metals vs. Cryptos.' So, I thought it would be a good idea to discuss the fundamental reason why I believe the precious metals are still the KEY ASSETS to own in the future.
This post was published at SRSrocco Report on OCTOBER 3, 2017.