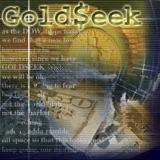 Many of you have noted through the years that you simply do not understand how our analysis methodology works. Yes, it can be more complex than most other forms of analysis, but it is also often more reliable and accurate in identifying targets and trends. As an example, where we have used it at the end of 2015 to call for a drop in the market from the 2100 region down to the 1800 region, to set up a rally to the 2500 region. Yet, many still view it as a form of 'voodoo.'
But, what we are doing is attempting to analyze market sentiment, as presented by the manner in which the way the stock market acts. And, the benefits of understanding the broader trend utilizing this methodology has greater implications than simple profitability through trading and investing.
You see, studies have been done about when the overall mood of society is ripe for war or peace. It does not necessarily mean that a large-scale war will certainly break out, but it does give you warning that the environment is one in which war has become more likely. Remember, we are unable to tell the future, but are able to understand what the implications of social mood may mean to society as a whole.
Along those lines, over the last few years, I have gotten to know Dr. Cari Bourette of MarketMood.net. Dr. Bourette has been studying the overall impact of market mood upon society and the stock market for many years. In fact, she has built an algorithm which is able to identify not only turning points in the markets based upon this algorithm, but also to identify potential effects of mood upon society.
This post was published at GoldSeek on 4 October 2017.