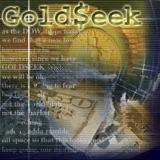 Trump tax plans if passed can result in nearly one percent more GDP growth to the US economy every year. This optimism resulted in gains for the US dollar and the fall in precious metals. Lack of escalation in North Korean risk also added to losses for gold and the yen. My fear is that US corporations can use the reduced taxes as an opportunity of share buy backs instead of paying dividends. This has been the trend of current times. Share buyback and delisting has become the norm for most corporations globally with large reserves and high profitability. Share buy backs instead of using the surplus funds for capacity expansion can derail all the positive effects of Trump's tax plans (if passed).
American senators have not let Trump do anything.
This post was published at GoldSeek on 28 September 2017.