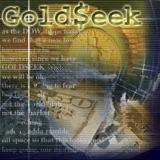 North Korea's hydrogen bomb has given a hydrogen boost to gold and silver. Copper and industrial metals have had a technical breakout. The US dollar has remained immune to North Korea. The US Navy has increased patrols in South China Sea. East Asia is now the current middle east and north Africa of the world.
US markets are closed today. Moves will be there. No one can sleep on their trades. Keep your eyes open and do not miss the opportunity to encash the sudden one-way moves.
This post was published at GoldSeek on 4 September 2017.