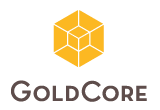 – Gold surges as N. Korea fires ballistic missile over Japan
– Safe haven buying sees gold break out to 10-month high after Jackson Hole and rising North Korea risk of attack on Guam
– South Korea's air force dropped eight MK 84 bombs near Seoul; simulating the destruction of North Korea's leadership
– Gold rises from $1,291 to $1,325; Silver surges 3.2% from $17.05 to $17.60
– Volatility as seen in VIX surges as stocks fall; FTSE -1.1%
– Yen rises in short term but no safe haven in long term with gold haven risen 9.8% per annum in JPY (see chart)
– Gold was moving higher after Jackson Hole and had broken through crucial $1,300/oz level
– Asian geopolitical risk allied to U. S. political instability increasing safe haven bid
– $20 trillion U. S. debt ceiling storm looms
Editor: Mark O'Byrne
This morning the price of gold has rallied to its highest point since the Trump's election. North Korea's firing of a missile over Northern Japan which landed in waters off Hokkaido in the Pacific, has sharply escalated tensions in the Korean peninsula and in Asia.
This latest move by Kim Jong Un was intended to show that an attack on Guam is possible at any time, according to North Korea's Mun-hwan.
This post was published at Gold Core on August 29, 2017.