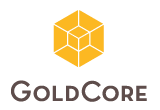 – U. S. Navy collisions: More than a coincidence?
– Latest U. S. Navy collision is fourth involving a Seventh Fleet warship this year
– Have US Navy vessels become victims of hacking asks Rickards
– Chief of Naval Operations, Adm. John Richardson, has not ruled out cyber intrusion
– 'Once is happenstance. Twice is coincidence. The third time it's enemy action…' – Ian Fleming
– Cyber security cause for concern in autonomous vehicles, aeroplanes and now ships
– Serves as reminder that a connected world can expose and create vulnerabilities
– Cyber security a major threat to banking and financial industry
– Investors should hold physical gold as insurance against hacking, cyber attacks
***
The tragic U. S. Navy incident of the USS John McCain earlier in the week has raised several questions about the cause. Many are wondering if it was more than human error given this is not an isolated incident.
This post was published at Gold Core on August 24, 2017.