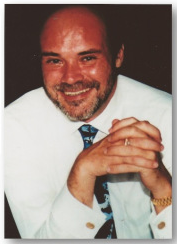 Steve Bannon has been fired from the Trump team, and many are saying good reddens. It was Bannon who has been the one with the most confrontational approach and has really been clashing behind the curtail. Bannon said in the interview that the main front was China: 'We are in a trade war with China' and if the US were not to win this war, they would fall back as a world power permanently into insignificance. Bannon's statement is really absurd for he has clearly no real understanding of the world economy. His focus of China and trade is the same stupid reason James Baker created the G5 back in 1985. We are plagued by people who pontificate on the world economy with zero experience.
Bannon is an American media executive, formerly a film producer, who served in the Navy for 7 years and then worked at Goldman Sachs as an investment banker mergers and acquisition but never rose very high. In the 1990s, he became an executive producer in the Hollywood film and media industry; he produced 18 films between 1991 and 2016. He may understand media, but I believe he is clueless with regard to how the world economy functions.
This post was published at Armstrong Economics on Aug 20, 2017.