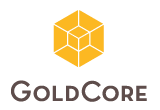 – Gold and silver rise as stocks fall sharply after Barcelona attack
– Gold, silver 0.6% higher in week after last weeks 2%, 5% rise
– Palladium +36% ytd, breaks out & reaches 16 year high (chart)
– Gold to silver ratio falls to mid 75s after silver gains last week
– Perfect storm of financial and geopolitical tensions is driving safe haven demand and should see higher prices
– Weekly close over $1,300 could see gold quickly test $1,400
– Palladium at 16 year highs today; gold, silver in coming months?
Editor Mark O'Byrne
This morning readers woke to the news that a second attack in 24 hours had taken place in Barcelona. So-called Islamic State claimed responsibility for the attacks in Spain.
Global stocks have fallen and precious metals have eked out gains this morning as investors seek out safe haven assets. Gold has risen to trade at its highest level since the beginning of June.
Gold's reaction to the Barcelona events is likely to last and may continue today. The combination of heightened risk in the global geopolitical sphere is likely to support both gold and silver, pushing them through recent resistance. A weekly close above $1,300 per ounce will be very positive for gold and should see a rapid move to test the $1,400 level.
This post was published at Gold Core on August 18, 2017.