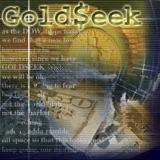 Strengths
The best performing precious metal for the week was gold, off just 1.02 percent despite a Fed rate hike. The Fed may not be in a position to continue with multiple rate hikes. Mike McGlone, BI Commodity Strategist, points out the current situation that both crude oil futures and Treasury bond yields are falling. Since 1983, the Fed has never sustained a rate hike cycle while both crude and Treasuries are falling. Gold has risen from a three-week low as investors digest the latest rate hike and anticipate the probability of additional rate hikes, reports Bloomberg. Suki Cooper, an analyst with Standard Chartered, writes, 'If the market starts pricing in the end to the current hiking cycle, this would remove a major headwind for gold and allow prices to breach the stubborn $1,300 threshold in a sustained move higher.' Bloomberg reports that public sector investors increased their net gold holdings to an estimated 31,000 tons last year, an increase of 377 tons. This is the highest level since 1999. Weaknesses
The worst performing precious metal for the week was silver with a loss of 2.90 percent. Money managers cut their net-long by about 10 percent this past week. For the second week in a row, gold traders and analysts surveyed by Bloomberg are bearish. This is the first time survey results have indicated two-week run of bearish outlook since December. Gold futures have had the longest losing streak in three months, as investors have anticipated the Fed's actions this week. Bullion futures for August delivery closed down for the fourth straight session earlier this week.
This post was published at GoldSeek on Monday, 19 June 2017.