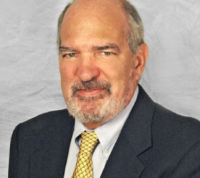 As I see it, this is the defining moment for James McDonald, the new enforcement director for the CFTC. Either he will do something about the continuing silver manipulation or he won't. In the event he doesn't do anything to interrupt the big commercials like JP Morgan from continuing to snooker the managed money technical funds into and out of COMEX futures positions by illegal spoofing and other dirty market tricks, it will fall to something and someone else. I'm not worried that the silver manipulation won't end dramatically and soon, but it is not written in stone that it will be the defining moment that McDonald will look back on with satisfaction many years from now. Defining moments can be either good or bad and by definition last forever.
But it would be a mistake to underestimate the pressure he is under not to do the right thing. Essentially, for him to dismantle the crooked price discovery mechanism on the COMEX for silver (and gold) and on other futures exchanges for other commodities, he must repudiate more than 30 years of prior agency thinking, as well as overcome the secret and illegal agreement made between the U.S. Government and JP Morgan, on the occasion of JPM taking over Bear Stearns in 2008. Admittedly, that's a very tall order. But the taller the order, the greater the defining moment.
Certainly, the inability to overcome the standard line from the CFTC for decades, namely, that no manipulation was possible in silver, has plagued others who set out to do so. Gary Gensler comes to mind because he started off in hitting the road running to establish legitimate position limits in 2009 and seemed to be on the right path to doing so. Even Bart Chilton, the former and very outspoken commissioner who talked openly of the silver manipulation, eventually lost his public voice for the same reason as Gensler failed – neither could overcome the illegal agreement with JPM.