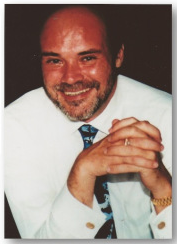 Governor Jerry Brown of California is committing Treason Against the United States. He is leading a confederacy against the Federal Government and should stand trial, but of course that would be controversial. After Trump rejected the Paris Climate treaty, which had never been ratified by the Senate, the European Union announced that it would work with a climate confederacy of secessionist states in the USA. This is clearly Treason and all Federal funds should be cut off from the secessionist governments of California, New York and Washington, who have unilaterally and completely illegally entered into a foreign treaty rejecting the President of the United States on the Paris Accord.
U. S. Constitution – Article 1 Section 10 Article 1 – The Legislative Branch
Section 10 – Powers Prohibited of States No State shall enter into any Treaty, Alliance, or Confederation; grant Letters of Marque and Reprisal; coin Money; emit Bills of Credit; make any Thing but gold and silver Coin a Tender in Payment of Debts; pass any Bill of Attainder, ex post facto Law, or Law impairing the Obligation of Contracts, or grant any Title of Nobility.
This post was published at Armstrong Economics on Jun 14, 2017.