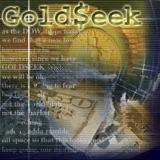 Gold Today – New York closed at $1,268.60 yesterday after closing at $1,268.90 Monday. London opened at $1,267.24 today.
Overall the dollar was slightly weaker against global currencies, early today. Before London's opening:
– The $: was slightly weaker at $1.1217 after yesterday's $1.1212: 1.
– The Dollar index was weaker at 96.92 after yesterday's 97.04.
– The Yen was slightly stronger at 110.14 after yesterday's 110.16:$1.
– The Yuan was slightly stronger at 6.7976 after yesterday's 6.7979: $1.
– The Pound Sterling was stronger at $1.2785 after yesterday's $1.2700: 1.
Yuan Gold Fix
As you can see from the above, Shanghai traded both yesterday and today lower than New York and London. This was the first time we have seen that happen! New York closed higher than Shanghai yesterday and London opened higher than Shanghai. On these numbers Shanghai is not a buyer from the west today.
We have heard that China stands accused of gold price manipulation. They are accused of keeping prices low until they have acquired a particular number of tonnes. Meanwhile, Shanghai prices have consistently been at a premium to western prices. This is not the path down.
This post was published at GoldSeek on 14 June 2017.