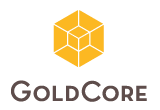 – New pound coin 'most secure coin in world' ?
– New British 1 coins much harder to counterfeit
– Pound coin uses 'secret' cutting edge technology
– Coins uses 'iSIS' technology which may involve RFID tags
– Central banks, governments may be able to track coins
– Libertarians and privacy advocates will have concerns
– 'Secure coin' yes but real risk is that savings not secure due to currency debasement
– Now new risk to bank deposits as all digital wealth exposed to hacking and cyber fraud
– Sound as a pound? Safer to stick with true 'coin of the realm'
– Gold and silver Sovereigns and Britannias (VAT and CGT free) are only truly secure coins
***
The UK launched what is being touted as the 'most secure coin in the world' yesterday – the day before Brexit day.
People have reacted with mixed emotions regarding the introduction of the newly designed pound coin which entered circulation yesterday. The new coins have been created using 'cutting edge technology' by the Royal Mint
The new 12-sided coin will replace the current one, which has been in use for three decades. The current pound coin will remain legal tender alongside the new coin for just over six months until 15 October this year, after which retailers are under no obligation to accept it.
This post was published at Gold Core on March 29, 2017.