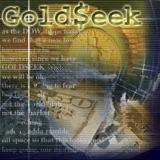 Gold Today – New York closed at $1,235.60 on the 16th February after closing at $1,239.30 on the 17th February. London opened at $1,234.00 today.
Overall the dollar was slightly stronger against global currencies early today. Before London's opening:
– The $: was stronger at $1.0619: 1 from $1.0645: 1 on Friday.
– The Dollar index was slightly stronger at 100.87 from 100.69 on Friday.
– The Yen was weaker at 113.17:$1 from Friday's 112.85 against the dollar.
– The Yuan was weaker at 6.8783: $1, from 6.8654: $1, Friday.
– The Pound Sterling was stronger at $1.2462: 1 from Friday's $1.2407: 1.
Yuan Gold Fix
Shanghai was trading at 275.30 Yuan towards the close today. This equates to $1,244.90, but allowing for the different quality of gold being traded [0.9999 fineness] it stands at $1,239.90. Shanghai is in line with both London and New York.
If we look back to the time when the SGE started to make speculation more expensive, earlier this year, we see that the price differentials between London, New York and Shanghai have narrowed and when Shanghai is not leading the way the three markets remain in line. This implies that the efforts of arbitrageurs appear to be succeeding in smoothing prices out. This makes the global gold price a reliable one with speculators losing their power to shift the gold price heavily without additional physical gold action.
Consequently, we expect in the future to see fewer violent swings in the gold price between markets. We do see that gold prices are reflecting exchange rate moves, which is what gold should do.
This post was published at GoldSeek on 20 February 2017.