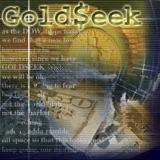 Gold Today – New York closed at $1,227.40 on the 14th February after closing at $1,225.90 on the 13th February. London openedat $1,226.45 today.
Overall the dollar was stronger against global currencies early today. Before London's opening:
– The $: was stronger at $1.0572: 1 from $1.0623: 1 onyesterday.
– The Dollar index was stronger at 101.29 from 100.78 onyesterday.
– The Yen was weaker at 114.47:$1 from yesterday's 113.48 against the dollar.
– The Yuan was weaker at 6.8694: $1, from 6.8681: $1, yesterday.
– The Pound Sterling was weaker at $1.2457: 1 from yesterday's $1.2529: 1.
Yuan Gold Fix
Shanghai was trading at 273.34 Yuan towards the close today. This equates to $1,238.40, but allowing for the different quality of gold being traded [.9999 fineness] and on today's exchange rate, to align it with New York and London prices it equates to $1,233.41.
LBMA price setting: The LBMA gold price was set today at$1,225.15 down from yesterday's $1,229.65.
This post was published at GoldSeek on 15 February 2017.