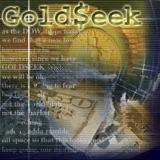 Gold Today – New York closed at $1,234.00 on the 10th Februaryafter closing at $1,231.50 on the 9th February. London openedat $1,230.00 today.
Overall the dollar was weaker against global currencies early today. Before London's opening:
– The $: was weaker at $1.0653: 1 from $1.0639: 1 on Friday.
– The Dollar index was weaker at 100.67 from 100.87 on Friday.
– The Yen was almost unchanged at 113.61:$1 from Friday's 113.64 against the dollar.
– The Yuan was stronger at 6.8804: $1, from 6.8862: $1, Friday.
– The Pound Sterling was stronger at $1.2520: 1 from Friday's $1.2498: 1.
Yuan Gold Fix
Shanghai was trading in gold at 274.40 Yuan during today's session before London opened. This equates to $1,240.45. This shows Shanghai is trading in line with New York's close and $5 higher than London at its opening.
LBMA price setting: The LBMA gold price was set today at$1,229.40 up from Friday's $1,225.75.
This post was published at GoldSeek on 13 February 2017.