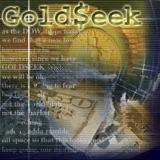 The gold price was under a bit of selling pressure in the first two hours and change after trading began at 6:00 p.m. EST in New York on Thursday evening. Then it traded pretty flat until about an hour before the London open. It then got knocked down to its low tick of the day. It rallied a titch into the COMEX open, but then was sold down until shortly after the equity markets opened in New York. The rally that developed at that point had a lot more legs to it, but it was more than obvious that it was running into 'resistance' from 'all the usual suspects'. Most of the gains that mattered were in by around 11:30 a.m. EST – and it didn't do much after that.
The low and high ticks were reported as $1,222.60 and $1,238.90 in the April contract.
Gold was closed in New York yesterday at $1,232.90 spot, up $5.10 from Thursday's close. Net volume was sky high once again at 221,000 contracts.
This post was published at GoldSeek on Sunday, 12 February 2017.