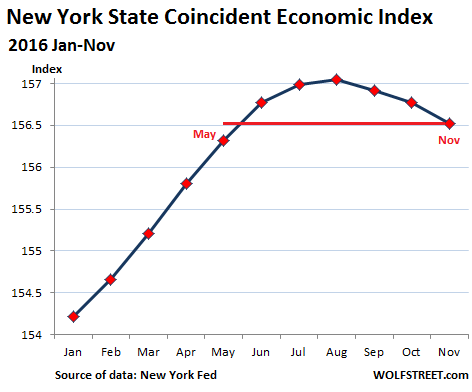 Last time the index declined was in November 2009.
'Our Indexes of Coincident Economic Indicators (CEI) for November show economic activity declining for the 3rd straight month in New York State, flattening out in New York City, and remaining essentially flat in New Jersey': so the New York Fed.
The CEI for New York State fell at an annual rate of 1.9%, following a 1.1% decrease in October, and a 1.0% decrease in September. The index is still up 1.9% over the past 12 months, but is now below where it had been in June and is just above its level in May:
This post was published at Wolf Street on Dec 22, 2016.