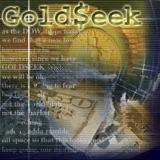 Just trade in the technical. Ignore the media friendly US presidential drama. Promises made before any political elections are just to make voters an emotional fool. Tears shed before any political elections are crocodile tears. Whether its India, Europe or America, politicians are the same breed. They are there to loot you. The bigger the looter the greater generally is the margin of victory.
Incoming US economic data releases (this week and next week) should support the case for a December interest rate hike. If numbers are weak, then gold and silver will zoom. Indian demand for gold and silver is expected to rise from Sunday. However if Indian demand disappoints in October, then gold and silver could move into another medium term bearish phase.
A big on Pakistan – India-China relationship.
The current India-Pakistan situation is like nearing a war front. I believe that the world is paying Pakistan's army and Pakistan's religious heads to be the terror hub of world. Americans have been aiding Pakistan in all forms. Organization of Islamic States (OIS) has been supporting Pakistan financially and otherwise to unleash terror in India and also attract more and more Indian Muslim youths towards Islamic extremism. Every year a number of so called news reporters and politicians vanish in Pakistan without any clues. In my view Pakistani religious heads and the Pakistani army are just propaganda machine of NATO and their Islamic allies. (The people of India and the people of Pakistan want fearless friendship but for Pakistani religious heads).
This post was published at GoldSeek on 27 September 2016.