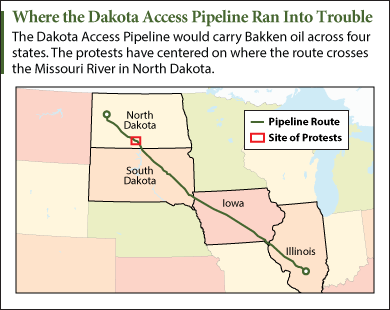 This is a syndicated repost courtesy of Money Morning. To view original, click here. Reposted with permission.
The controversy over the Dakota Access Pipeline poses a bigger threat to U. S. oil stocks than most investors realize.
That's because the Dakota Access Pipeline fight has implications far beyond whether a single crude oil pipeline will be built or not. It now threatens current and future pipeline projects as well.
This isn't just bad news for companies that build and operate pipelines, but for the oil producers that need a cheap, reliable way to transport their product to distant refineries.
This post was published at Wall Street Examiner by David Zeiler ' September 23, 2016.