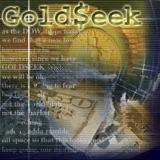 My Two Cents
By Andy Sutton
One of the biggest buzz-terms of the falsetto, faux recovery has been 'escape velocity'. If there are any NASA engineers left, they can correct me, but I believe the term was used in physics or perhaps rocket science to describe the velocity an object must reach to break the hold of the Earth's gravity. And you think Economics has some formulas? I'd LOVE to see the one for the real escape velocity.
Getting back to the economic version of rocket science (don't even tell me that isn't funny), we have been hearing the term for the past several years. Ironically it started with the central banking crowdlthough they never quite told us what exactly the economy had to do to accelerate beyond the grasp of the 'great recession'.
The point of this piece, however, is not to poke fun at seemingly benign policymakers and their silly words. The thrust of this article is going to be to demonstrate both visually and mathematically using some simple constructs that it is debt that has reached escape velocity and not the economy. Granted, myself and many others have written about this for years and if you're reading this you probably have known it for that long.
This post was published at GoldSeek on Monday, 30 May 2016.