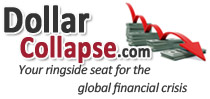 China's most recent borrowing binge didn't work. Japanese and European negative interest rates resulted in their currencies going up rather than down. Global growth is slowing. Inflation is nonexistent and debt keeps rising. Only gold and silver are looking strong. Calls are being heard for bigger deficits. The world's governments are about to panic.
PLEASE CLICK HERE TO LISTEN
This post was published at DollarCollapse on MAY 4, 2016.