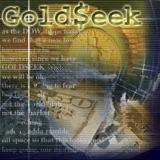 It appears the great gold bear of 2011-2016 has now ended. Mr Bear has now completed his work of cleaning up all the garbage and malinvestment created by reckless management teams over the past 15 years. Our sought after ultra low of HUI 66 where we were all going to ring the bell and back up the truck is not going to happen in my opinion. The bottom is in! This is my first and only call of a bear market bottom since the bear started in 2011. Its been brutal, but I believe its over. This is my best judgment based on the pieces of the puzzle I see.
We witnessed under our noses a double bottom occur while the deceptiveness of the market had us looking for yet another perfectly formed H&S pattern set to breakdown and lead to a final devastating full blown capitulation bottom. Instead what we saw was a professional stop run creating a head fake for the retail investor (all of us) which put in the final bottom
I previously posted the bull genesis charts of 1982 and how thats what this feels like and Rambus has shown the price action indicating but not yet confirming a bull has started and now I would like to add another insightful piece of evidence which is rather compelling that the necessary conditions to the end of the bear have now exhibited themselves.
The Step Sum- The Bulls Capitulation
My friend Mark Lundeen puts out uniquely original work. It is the product of a life time of market study. He has been a life time reader of Barrons and when he was in the Navy back in the late 1970's as his ship would go to port in exotic locals such as Bangkok his Navy buddies would go ashore and do what navy sailers do. He instead would stay on the ship and catch up on his Barrons. So we are benefiting from a 40 year commitment to studying markets.
This post was published at GoldSeek on 8 February 2016.