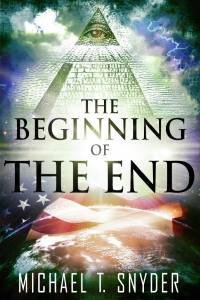 In an eerie repeat of what we witnessed in 2008, U. S. stocks are steadily sliding throughout the summer as we head toward the month of September. From August 1st, 2008 to September 1st, 2008 the Dow fell by nearly 700 points. And of course we all remember what happened the following month. Right now, we are watching a similar thing happen. The Dow has plummeted nearly 700 points since July 16th, and it is down nearly 900 points from the peak of the market back in May. At this point the Dow has now fallen for six days in a row and eleven of the last thirteen. Of course most of the talking heads on television are still insisting that everything is going to be just fine and that a repeat of 2008 is not possible. So what do you think? Should we trust them?
Personally, I find that I put a lot more faith in cold, hard numbers than in what the talking heads on television have to say. And at this moment, the cold, hard numbers are telling us that another financial crisis in imminent.
This is one of the reasons why I am such a fan of Zero Hedge. Nobody stays on top of the hard financial numbers like Zero Hedge does. And according to Zero Hedge, market internals are absolutely screaming that a U. S. stock market crash is right around the corner…
This post was published at The Economic Collapse Blog on August 6th, 2015.