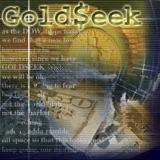 Black Friday has a few meanings. It has the retail connotation and interestingly also marks a Friday in September 1869 when the Gold price plummeted after two speculators attempted to corner the market. Today wasn't that bad for precious metals but it was a Black Friday given the severe selloff and the particular day and time of year. Gold declined over 2% and Silver lost nearly 7% while gold miners slipped 8% (GDX) and nearly 12% (GDXJ). Oil drove the decline but showed how vulnerable precious metals still are. Black Friday marked the end of the current rebound while raising the probability that Gold has yet to bottom.
For the miners the significance of the decline is best illustrated on the weekly candle chart. Below are GDXJ and GDX. Simply put, the miners rallied back to previous support and retested the recent breakdown. After rallying for three straight weeks the miners tested resistance in each of the past two weeks. New resistance held and has ushered in the next decline in violent fashion.
This post was published at GoldSeek on 28 November 2014.