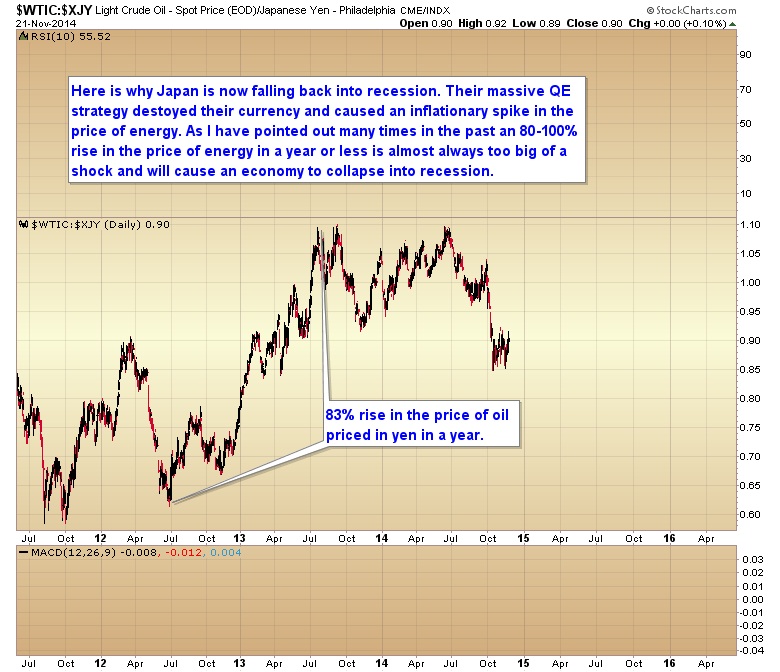 After two years of insane money printing designed to rescue its failing economy, Japan has now been rewarded with… another recession.
So what went wrong you ask? The same thing that always goes wrong when a central bank resorts to money printing to rescue an economy instead of allowing a cleansing period and a return to real productive growth. All Japan accomplished with its massive QE program was to spike inflation.
As I have pointed out many times in the past, any time the price of energy spikes 80-100% within a short period of time it will almost always cause a recession. As you can see on the chart below when Japan began their foolish money printing campaign it spiked the price of oil 83% as priced in yen. Add to that the increase in sales tax and ultimately this was just too much for the Japanese economy to withstand, and it has now turned back down into another recession.
This post was published at Gold-Eagle on November 23, 2014.