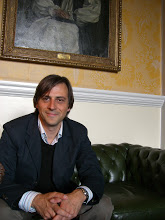 Ulster Bank and Markit published Construction PMI for Ireland, and the numbers signal huge uplift in activity across all sub-sectors, excluding Civil engineering. However, Civil Engineering post an above 50 reading (albeit consisted with virtually no growth) for the first time since Q1 2006.
So here we have it:
Total Activity PMI for Construction sector in Ireland rose to 64.9 in October, signalling huge rates of growth, despite few cranes being visible around. 3mo average through October is at 62.6 against 3mo average through July at 60.9. Similar rises were recorded in 6mo average through October. All of which suggests we should be seeing a massive boom. Of course we are not. Why? Because the levels from which the activity is rising are… well, microscopic.
This post was published at True Economics on Friday, November 14, 2014.