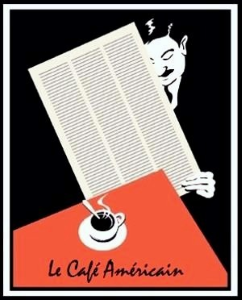 "It is to be regretted that the rich and powerful too often bend the acts of government to their selfish purposes… There are no necessary evils in government. Its evils exist only in its abuses. If it would confine itself to equal protection, and, as Heaven does its rains, shower its favors alike on the high and the low, the rich and the poor, it would be an unqualified blessing."
Andrew Jackson, Veto Message of the Second Central Bank of the United States
Thanks to two hard working and exceptionally clever analysts, we have a clear picture of the regularity with which the world price of gold has been manipulated by paper trading in New York and London.
Nick Laird, the data wrangler of Sharelynx, com, has constructed a five year rolling average of price movements for gold throughout the day. Given that this is five years worth of data, it would be very difficult to say that it is some sort of anomaly.
And thanks also to Dave Kranzler, of Investment Research Dynamics, who has been insightful in his markings on the chart to show the significance of the price movements. Dave manages a hedge fund specializing in precious metals, and also offers research reports on mining companies which is his area of greatest investment interest.
I have added a few things to Dave's work, because compared to the Denver bronco I am a bit more challenged by age in reading small, pale type on charts.
As you can see on the chart below, gold almost invariably rises during Asian trading hours, where the predominantly physical trade is engage in the price discovery of bullion.
After the Asian trading markets close, gold typically begins a precipitous drop, culminating in an initial bottom around the London AM fix.
The London price fix (fix, what an ironically appropriate name in American slang) is conducted in the United States dollar (USD), the Pound sterling (GBP), and the Euro (EUR) daily at 10.30am and 3pm, London time. The fix used to be conducted in meetings on the premises of N. M. Rothschild & Sons by the members of The London Gold Market Fixing Ltd. In 2004 Rothschild exited that position in London, and sold its seat in the operation to Barclays Bank.
Since that time the AM and PM Gold Fix have been set on a private conference call by Barclays, HSBC, Socit Gnrale, and Scotia-Mocatta.
This post was published at Jesses Crossroads Cafe on 07 NOVEMBER 2014.