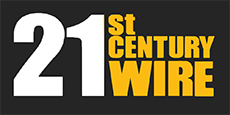 21st Century Wire says…
Plans are afoot for a new Nicaraguan canal which that would dwarf the existing Panama Canal to its south, but the only problem is that the project will effectively partition central America's largest lake.
Although the deal has been fast-tracked by the Ortega government, the local population do not support it at all, not least of all because the project will decimate Lake Nicaragua – the region's most valuable natural resource.
Local residents are threatening nothing short of armed insurrection, if (or when) Chinese bulldozers show up: 'There is going to be a massacre because we are not leaving our land, our lives, and we'll fight for it until death.'
Critics believe that this deal amounts to a near full foreign Chinese takeover of a large portion of the Nicaraguan economy, and with a cost of at least $40 billion, the project's value will be four times the size of country's 2011 gross domestic product.
President Ortega handed a 100-year concession to Chinese telecommunications magnet Wang Jing and Wang's Hong Kong-based HKND Group (registered in the Cayman Islands).
In addition to Lake Nicaragua, Wang's lucrative concession also includes control over giant tracks of Nicaraguan private and public required to build and manage the canal. The Chinese also net a number of other sweeteners in the deal – including two ports, free trade zones, airport, and hotel and resort properties.
This post was published at 21st Century Wire on October 31, 2014.