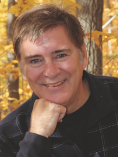 Inquiring minds are digging into the Census Bureau Advance Report on Durable Goods Manufacturers' Shipments, Inventories and Orders for September 2014 for hints at 4th quarter GDP.
The headline data shows new orders for manufactured durable goods in September decreased $3.2 billion or 1.3 percent. This follows an 18.3 percent decline in August.
However, transportation (especially commercial and military plane orders) are so large and volatile, the overall results are nearly useless.
For example: In June, new orders were up 22.5% with transportation orders up 73.3%. Nondefense aircraft and parts orders were up a whopping 315.6%. Last month, nondefense aircraft and parts was down 74% and this month another 16%.
Key Components
Instead of focusing on the headline numbers, let's dive into the report to isolate key components.
The report itemizes all the categories, but it's not easy to scroll through. This table I put together should help…
This post was published at Global Economic Analysis on October 28, 2014.