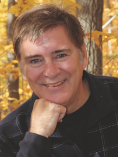 The ECB has been concerned about falling consumer prices. I propose that's 100% stupid, yet that's the concern.
When the euro declined vs. the US dollar, the ECB was happy that inflation would inch back up. The fear now is that falling oil prices will take away the alleged gain of a falling euro.
With that backdrop, credit the Financial Times for the absurd headline of the week: Eurozone Fails to Benefit from Weak Currency as Oil Price Slides.
Pity the policy makers given the job of rescuing the eurozone from deflation.
The unorthodox steps the European Central Bank has taken since June – including a programme of private-sector asset purchases – have caused a steep fall in the euro. The single currency is down 8.4 per cent against the dollar and 4.75 per cent on a trade-weighted basis from its peaks this year.
The weaker exchange rate will ease pressure on the ECB in its fight to raise inflation back to its target of just below 2 per cent. Mario Draghi, the central bank's president, has said the currency's earlier strength explains 0.4 percentage points of the fall in inflation since 2012. In that year, prices were growing 2.7 per cent a year.
But just as this depreciation is starting to fuel inflation, the ECB must contend with a fall in oil prices that all but wipes out the effect of a sliding currency. A weaker euro should swiftly raise the cost of imported energy. Instead, Brent crude has fallen 9 per cent in euro terms this month alone. This is the main reason why eurozone inflation fell again in September to 0.3 per cent, a five-year low – a figure confirmed by data on Thursday.
This post was published at Global Economic Analysis on October 19, 2014.