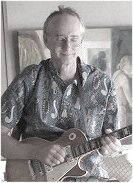 Anyone in their position with the tools at hand would not have any other real option other than to buy stocks in whatever quantity is needed to reverse the selling and blow the shorts out of the water.
Since I'm writing this on Sunday evening, if the Dow Jones Industrial Average opens down 1,000 on Monday morning, I'm going to look very foolish. Such is the risk of being contrarian. So what's contrarian now–expecting a crash or expecting a bounce and rally? Exactly what the sentiment consensus is right now is open to debate. Analysts expecting a stock market crash see those expecting a rebound as the consensus view.
But if we look at various measures of sentiment such as the Put-Call Ratio and greedometer.com, we find elevated levels of fear over the past few weeks. The consensus can hardly be said to complacent when the VIX index is over 20.
Let's set aside sentiment measures and technical analysis and ask a larger question: will the Fed let the stock market crash before an election? Once again we find two camps among participants. One camp believes markets still obey the basic rules of technical analysis. The Fed and other central banks may intervene at the margins, but their interventions only work on low-volume days. When selling increases, it overwhelms the relatively modest size of central bank intervention and the market then crash.
This post was published at Charles Hugh Smith on SUNDAY, OCTOBER 12, 2014.