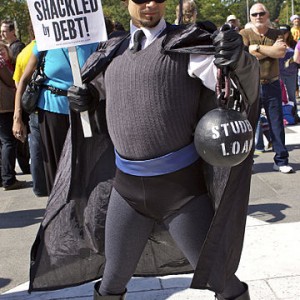 The student loan debt bubble in America is spiraling out of control, and it is financially crippling an entire generation of young Americans. At this point, the grand total of student loan debt in the United States has reached a staggering 1.2 trilliondollars, and an all-time record high 40 million Americans are currently paying off student loan debts. Just when our young people should be planning on buying homes and starting families, they find themselves financially paralyzed by oppressive levels of debt. What makes all of this even worse is that only some of our college graduates are able to get the 'good jobs' that we promised them. So with limited job prospects and suffocating levels of debt, this generation of young Americans is increasingly putting off major life commitments such as buying a home and getting married. As a society, we really need to rethink how we are 'educating' our young people, because what we are doing now is clearly not working. The following are 18 sobering facts about the unprecedented student loan debt crisis in the United States…
#1 According to the Wall Street Journal, the class of 2014 is 'the most indebted ever'…
This post was published at End Of The American Dream on October 7th, 2014.