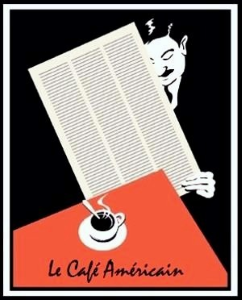 'The dove descending breaks the air With flame of incandescent terror Of which the tongues declare The one discharge from sin and error. The only hope, or else despair Lies in the choice of pyre or pyre- To be redeemed from fire by fire.
Who then devised the torment? Love. Love is the unfamiliar Name Behind the hands that wove The intolerable shirt of flame Which human power cannot remove. We only live, only suspire Consumed by either fire, or fire.'
T. S. Eliot, Four Quartets
"And he led him up to the highest place, and showed him all the kingdoms of the world and their splendours."
Matt 4:8
If you are not familiar with the classic game theory example of The Prisoner's Dilemma you may read about it here. I see quite a few instances in the world today that seem like the types of standoffs as described in that example of two people who can broadly benefit if they come to an agreement, or both suffer if one or the other seeks a short term advantage. The Ukraine, Syria, Israel, the Congress, the great inequality in the US economy. The examples are almost everywhere. It seems as though working for some broader benefit, and engaging in productive compromise, is utterly out of temper in this utterly selfish, hard-hearted world of ours. For me the most interesting aspect of The Prisoner's Dilemma is watching the Western Central Banks trying to come to terms with their unsustainable positions in the monetary metals markets, vis a vis the BRICS.
This post was published at Jesses Crossroads Cafe on 23 SEPTEMBER 2014.