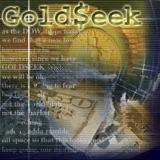 Gold recently fell to its lowest level in seven-and-a-half months as the dollar rose to a 14-month high. Easing tensions in Ukraine and the Middle East also acted as a drag on gold and silver prices. Investors have been asking the obvious question as to whether gold can recover from here and if a bottom of at least short-term duration is imminent?
Dollar strength has been especially hard on the precious metals of late. Commodity prices in general have been beaten up in recent weeks by the surging U. S. dollar index, as sagging gold and silver prices attest.
This post was published at GoldSeek By Clif Droke, Gold Strategies Review/16 September 2014.