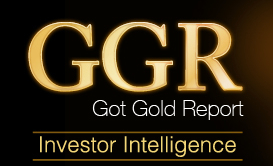 HOUSTON – (Got Gold Report) — Just a little 'thinking out loud' on the Managed Money, what I call 'insurance short' positions. Doing so shows a considerable amount of gun powder laying on a large wooden box of short covering dynamite, metaphorically speaking.
That's because while The Funds piled on new shorts Swap Dealing banks hung onto most of their record high shorts.
An imbalance is an understatement. See if you agree…
Recall that as of August 12, with gold then $1309, Managed Money, aka, The Funds, held a smallish 21,930 short contracts for gold futures on the COMEX bourse.
Recall that The Funds are trend followers that will generally continue to add to their positions in the direction of the trend until they 'break' that trend (or it breaks of its own volition). Below is (are?)* the Managed Money data since July 8 for reference.
This post was published at GotGoldReport on September 12, 2014.