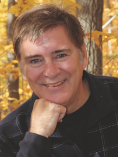 Tale of Two Countries
Fearmongering in Scotland hits fever pitch as RBS and four other banks threaten to leave the country if Scotland votes "Yes" for independence.
In Spain, Catalans staged a huge protest in favor of independence. The Spanish government hopes Scotland will vote "No" even though it seeks to halt a Catalan vote altogether.
Let's take a close look at these stories starting with Scotland.
RBS, 4 Other Banks Warn of Relocation to England if Scots Vote Yes
On the fearmongering front, RBS warns it would relocate to England if Scots vote Yes.
Royal Bank of Scotland led a host of banks employing more than 35,000 people in Scotland who warned that they would relocate their headquarters south of the border in the event of a Yes vote in the Scottish independence referendum next week.
'RBS believes that it would be necessary to re-domicile the bank's holding company and its primary rated operating entity (The Royal Bank of Scotland plc) to England,' it said in a statement on Thursday.
This post was published at Global Economic Analysis on Friday, September 12, 2014.