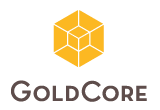 Panic On The Streets Of London … Can Scotland Ever Be The Same Again? There is now less than one week of campaigning remaining before the Scottish Independence Referendum, which takes place next Thursday, September 18.
The pro-union 'no' vote campaign is back in the lead this week after the latest opinion poll from pollsters YouGov put them at 52%, marginally ahead of the pro-independence 'yes' campaign.
The referendum question being asked is simply 'Should Scotland be an independent country?'
After being ahead significantly since the outset of the independence campaign, the pro-union side was abruptly shocked last weekend when the pro-independence side took the lead based on an opinion poll result, also from YouGov, released on Saturday, September 6.
This post was published at Gold Core on 12 September 2014.