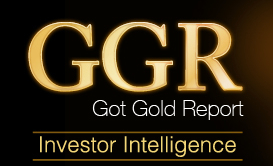 HOUSTON – (Got Gold Report) — We end this partial update on silver futures with a suggestion as to who (which class of large reporting futures traders) to watch going forward.
First, as silver prices edged $0.20 or 1.2% lower (actually less of a move than might have been expected given huge U. S. dollar relative strength), from $19.35 to $19.15 (as of Tuesday, September 2), trend following Managed Money traders (large hedge funds, commodity pool operators, commodity trading advisors, etc., aka 'The Funds') piled on a whopping 7,396 short contracts in COMEX silver futures, from 28,228 to 35,624 gross shorts.
That's the equivalent of 178 million ounces of silver.
As longtime GGR readers already know, we view large Managed Money gross short positions as 'insurance shorts,' the highest of high octane rally fuel (and probably the first shorts to be covered) once The Funds are convinced the downward price impulse has been exhausted.
Managed Money can be expected to aggressively cover these short bets leading to upward price pressure on the COMEX if history is any guide. (For evidence consider the sharp spikes in MM shorts on the chart just below. It is a lead pipe cinch that all of the Managed Money silver shorts will be covered (bought back) at some point. At issue is the price.)
This post was published at GotGoldReport on Saturday, September 06, 2014.