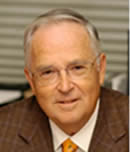 The existence of fiat currencies depends on their ability to acquire dollars. In the case of the fiat dollar, the dollar will continue to exist as long as dollars can be used to acquire gold.
The condition under which no quantity of dollars can acquire a gram of gold, is known as "permanent backwardation". (There will always be individuals who will be disposed to part with a small quantity of gold, in exchange for dollars or other fiat currencies. But the purchase of gold in quantity can only be done on world markets, and while "backwardation" is temporary. This possibility disappears when "backwardation" becomes permanent).
In "backwardation" – which has presented itself momentarily, in recent times – gold goes into hiding (its owners do not wish to part with it) and in the markets there has been no one willing to purchase gold for future delivery, even though its future price is lower than the price of physical gold for immediate delivery. So far, this condition has been temporary and not permanent.
This post was published at Plata.com.mx