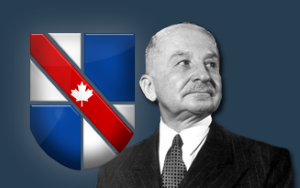 Labor unions are a dying breed. According tothe Pew Research Center, union membership in America 'is at its lowest level since the Great Depression.' In 1983, there were approximately 17.7 million union workers. Today, that numberstands at 14.5 million, with every estimate showing a continued downward trajectory. Clearly, the Norma Raes of the world are going extinct.
But as Samuel Johnson quipped, one should never dismiss the triumph of hope over experience. In celebration of Labor Day, the leftie rag New Republic recently published an interview with labor strategist Rich Yeselson defending the role of unions in the U. S. As a labor organizer, Yeselson's bias is on full display. Instead of giving an objective view of stagnating union membership, he obfuscates to boost his own profession.
When asked if unions are dead, Yeselson rightly says 'no' while pointing out that millions of Americans are still active members. Unions not only retain fairly hefty membership, but also own valuable real estate in big cities and pension funds worth billions of dollars. Despite declining membership, there is still plenty of capital left over from organized labor's heyday.
Fancy buildings and promised retirement benefits aren't enough to reverse the downward trend however. Public opinion about unions is also on the decline. Between Volkswagen plant workers voting against joining the United Auto Workers and the confectionary company Hostess declaring bankruptcy to rid itself of unionized employees, there is a growing perception of greed directed at labor organizers. There is also the uncomforting fact that state and local governments – the industry most heavily unionized in the country – areunderwater on their pension obligations.
This post was published at Mises Canada on September 2nd, 2014.