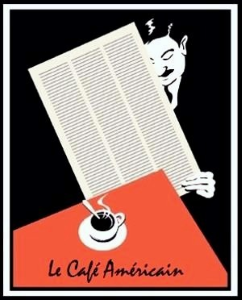 "Also, it was in 1987 the previous time the Investors Intelligence service said in its survey that Bears fell to 13. Today, Bears fell to 13.3 for the first time since then vs 15.1 last week. Bulls rose to 56.1 from 52.5 and the spread at 42.8 pts puts the difference back in the 'dangerous' camp according to II. Above 30 is a 'worry.'
I want to emphasize that this is not a timing mechanism and is just a SHORT TERM indicator but at least should put to rest the belief that this is somehow a 'hated' rally when bears are at a 27 year low."
Peter Boockvar
"Adversity makes men, and prosperity makes monsters."
Victor Hugo
I don't think that the rally is 'hated.' But I do think that the stock market and Wall Street have become generally despised and seen as fraudulent. AAPL was a drag on the NDX, ahead of its new product announcements. Everything in this market today smelled of profit taking. And well it could be, given the rocket like bounce that the indices took off the end of the last wash-rinse cycle. And for those who called me foolish in forecasting this bounce, how that's perma-bearishness working out for you so far?
This post was published at Jesses Crossroads Cafe on 03 SEPTEMBER 2014.