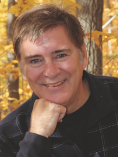 Consumer spending in Japan slumped in June because of a tax hike pushed through by Prime Minister Shinzo Abe. Economists claimed it would be temporary and spending would quickly recover thanks to inflation.
Let's take a look at what actually happened.
Japanese Household Spending Slumps 5.9%
Yahoo!Finance reports Japan Household Spending Slumps, Output Flat as Tax Pain Persists
Japanese household spending fell much more than expected and factory output remained weak in July after plunging in June, government data showed, suggesting that soft exports and a sales tax hike in April may drag on the economy longer than expected.
Household spending fell 5.9 percent in July from a year earlier, nearly double the drop forecast in a Reuters poll, as the higher levy and bad weather kept consumers at home instead of going out shopping.
This post was published at Global Economic Analysis on Friday, August 29, 2014.