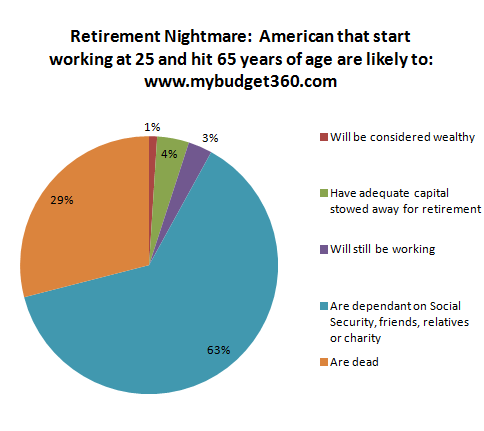 The notion of retirement is a fairly new one outside of wealthy circles. For most of civilized history, people worked until they died. Not a glamorous way to go but that is simply the course of human history. Only until recently with the emergence of the middle class was there a general semblance that retirement may be accessible to all. However looking at actual figures reflects a very different picture. It is hard to get a perfect balance sheet as to where older Americans stand today since there are many differing resources floating out in the market. Yet one thing is consistent and that is, older Americans are entering into a major day of reckoning with not enough. Older Americans are woefully unprepared for what lies ahead in retirement. Many are basically at the mercy of Social Security, family, or charity. Not exactly the retirement paradise Wall Street started pitching to the masses starting early in the 1980s. The reason this has gone on for so long is the political system is co-opted by big money. Over this period of time real substantive reforms could have occurred. Instead a generation has passed and many have nothing to show for it even with the stock market at record highs.
Retirement plan number 1: have no savings
Everyday roughly 6,000 Americans hit the age of 65. Too bad 36 percent of Americans have nothing saved for retirement. The typical cost of medical service for someone 65 and older and living 20 more years is $215,000. Given that many have nothing, they are simply one medical event away from the poor house. This is why programs like Social Security and Medicare are protected with such fury by older Americans. In many ways, this is their only form of wealth in retirement. Most do not participate in the Wall Street casino.
Some interesting figures regarding older Americans:
This post was published at MyBudget360 on August 29, 2014.