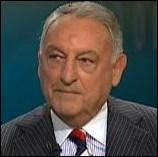 Yesterday, Wall Street's self-regulator, the Financial Industry Regulatory Authority (FINRA), charged Citigroup with cheating its customers out of fair prices on preferred stock trades – 22,000 times. Citigroup was fined a meager $1.85 million, ordered to pay $638,000 in restitution, allowed to neither deny or admit the charges, and sent on its merry way to loot the next unwary investor.
Why do we believe there will be more charges of malfeasance in Citigroup's future? Because it is an unrepentant recidivist. Yesterday's FINRA fine was the 408th fine that FINRA has levied against Citigroup Global Markets or its predecessor, Smith Barney, for trading violations, market manipulations or failure to supervise its traders or brokers.
And that's just FINRA – the light-handed disciplinarian with industry ties. Citigroup has kept other Federal regulators, including the U. S. Justice Department, very busy as well.
It is now six years since Citigroup's serial history of rogue conduct rendered it insolvent. Under the law, the U. S. government is not allowed to prop up insolvent banks with taxpayer money. But from 2007 to 2010, in the largest bank bailout in history, over $2.3 trillion was lavished on the serial recidivist Citigroup.
Citigroup received $25 billion in Troubled Asset Relief Program (TARP) funds on October 28, 2008. Less than a month later, Citigroup had blown through those bailout funds and required another $20 billion TARP infusion. But its situation was so wobbly that the government had to simultaneously provide another $306 billion in asset guarantees.
This post was published at Wall Street On Parade on August 27, 2014.